Skip to product information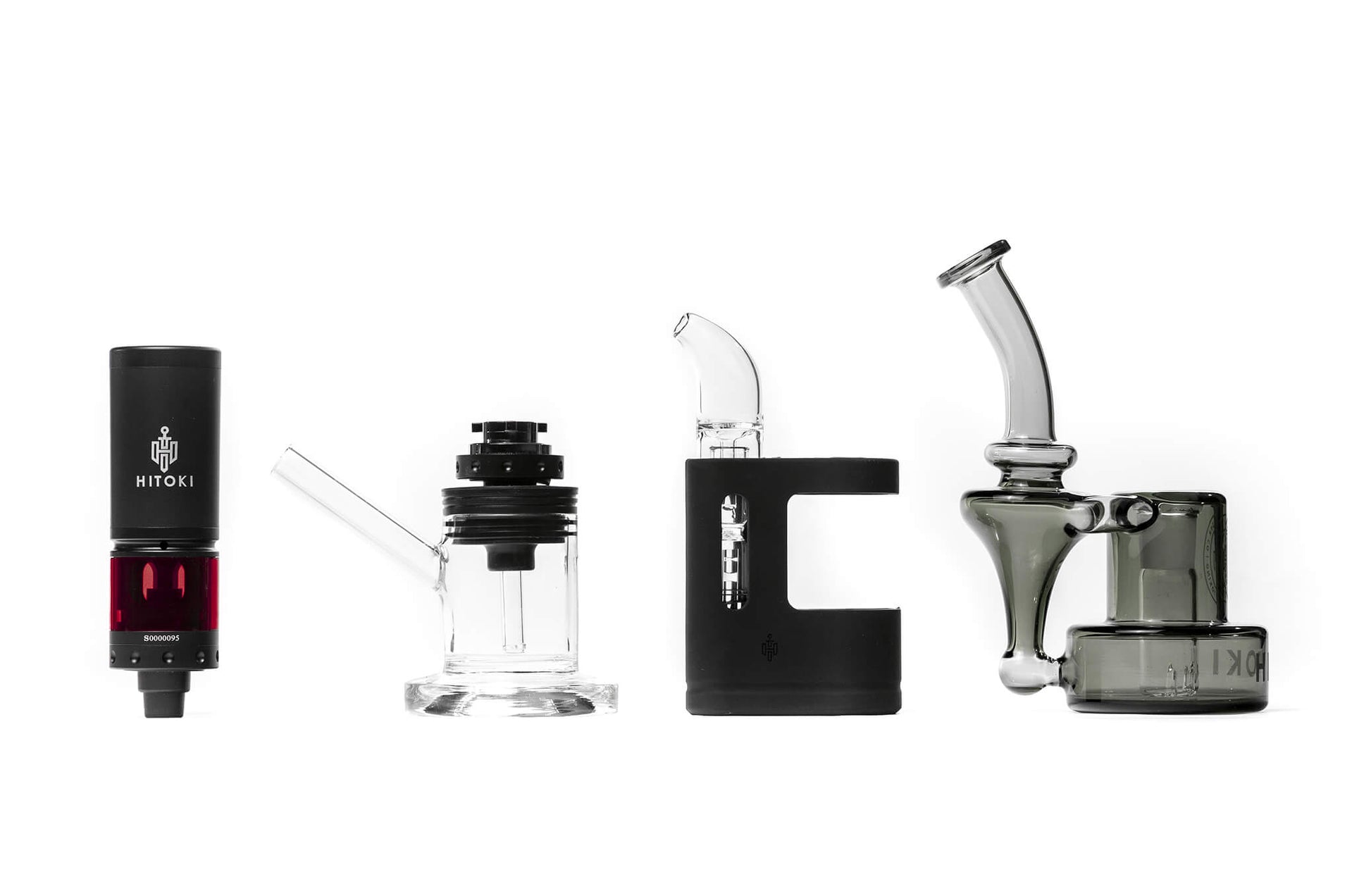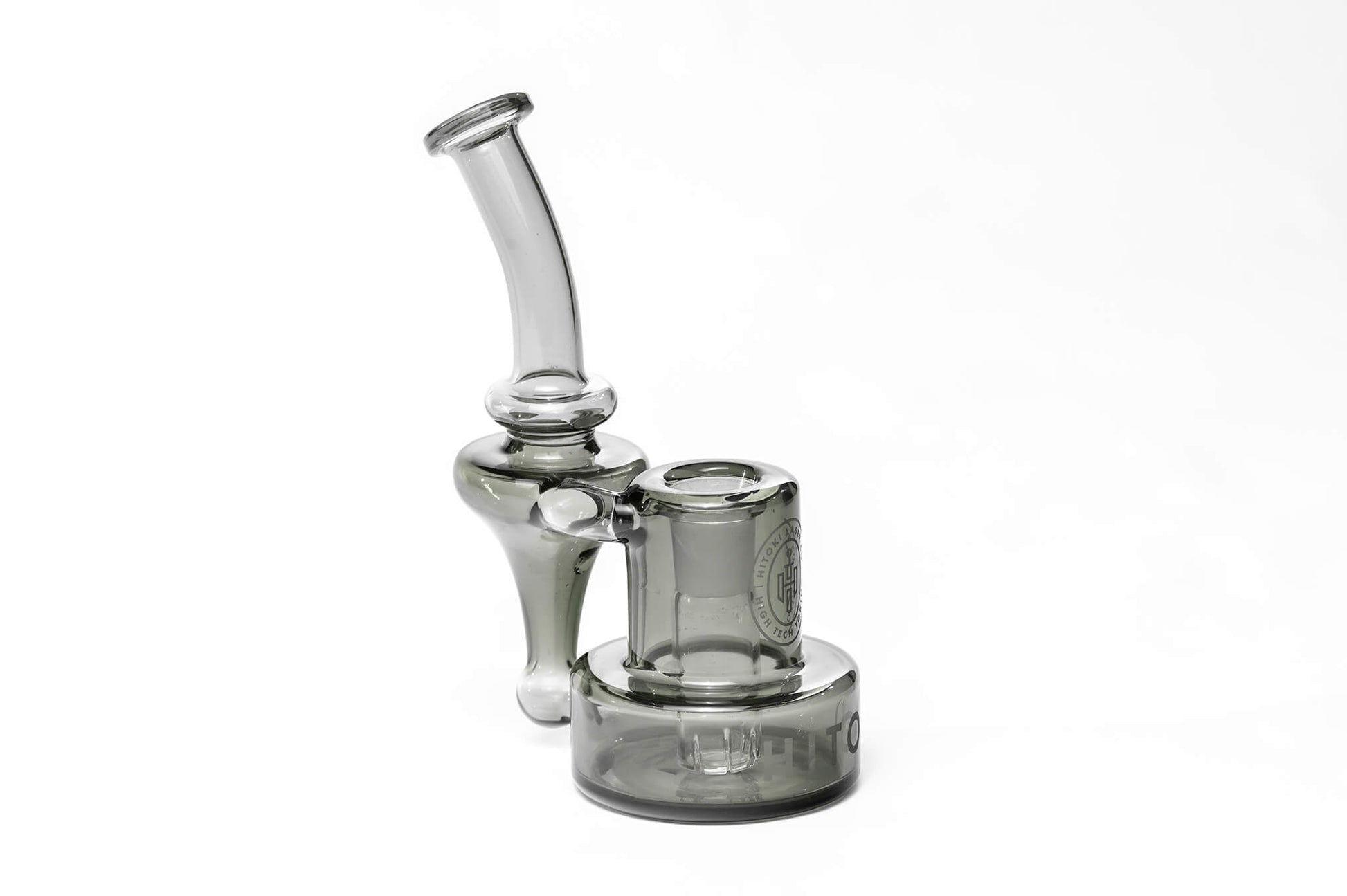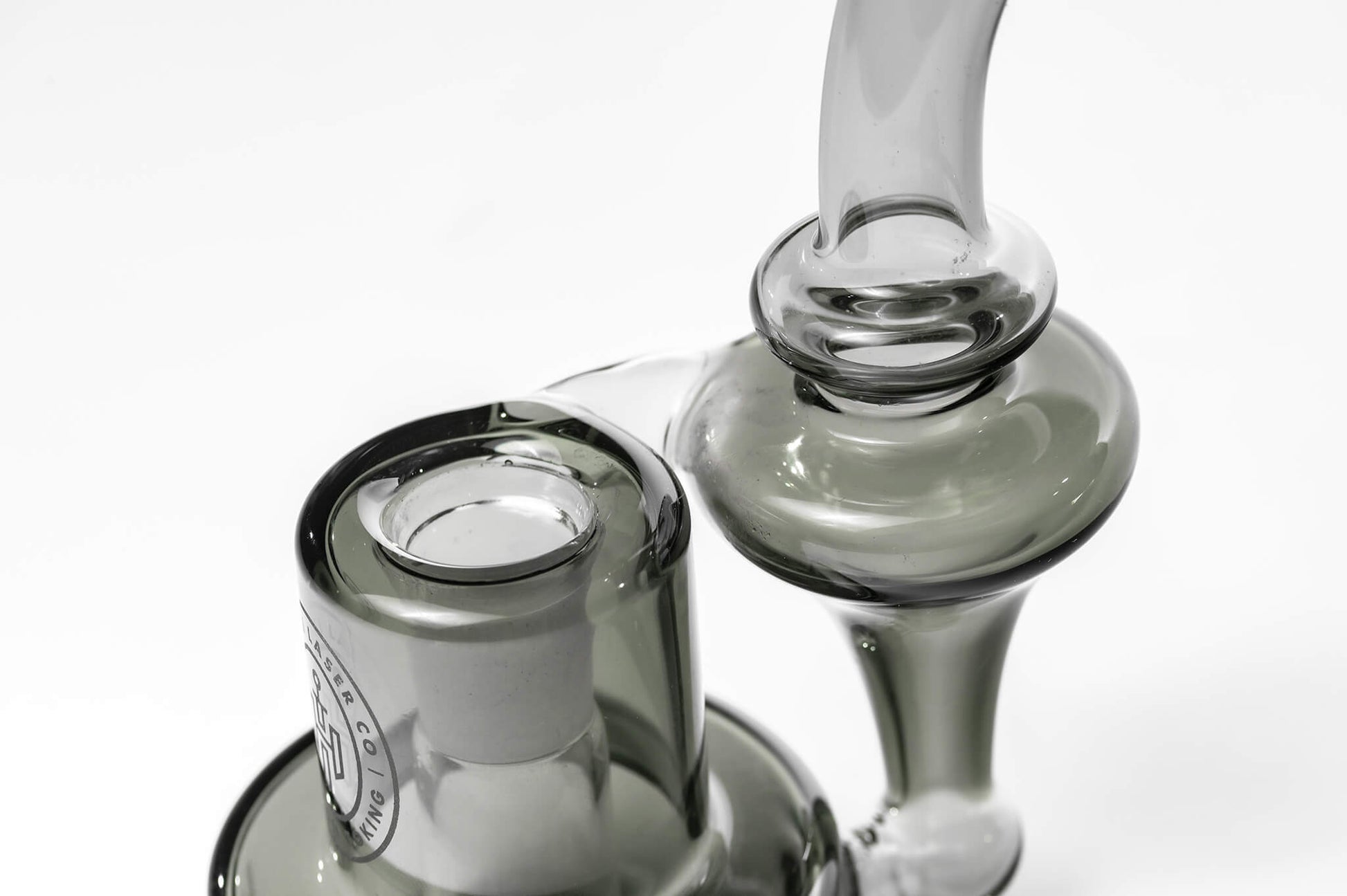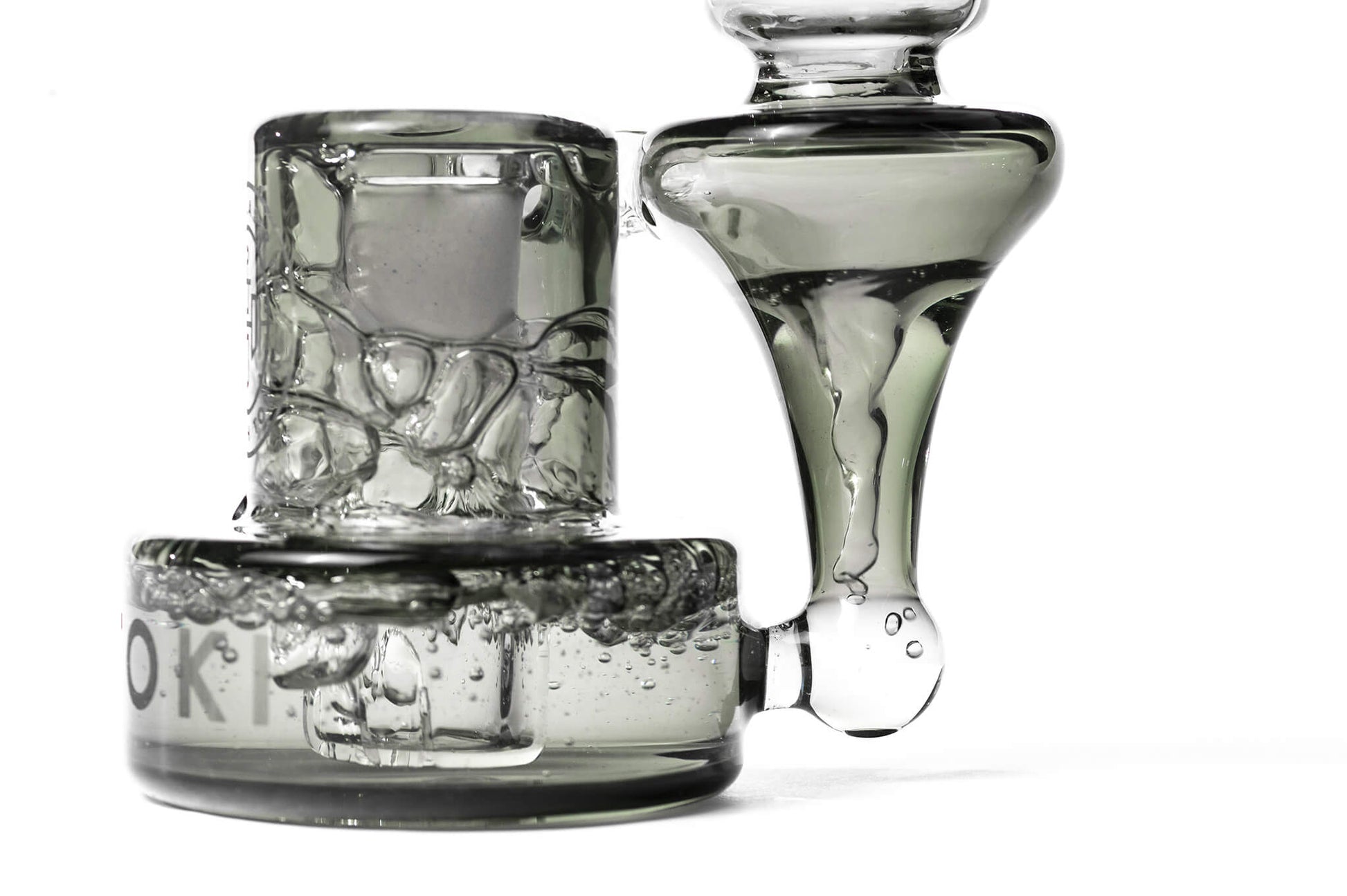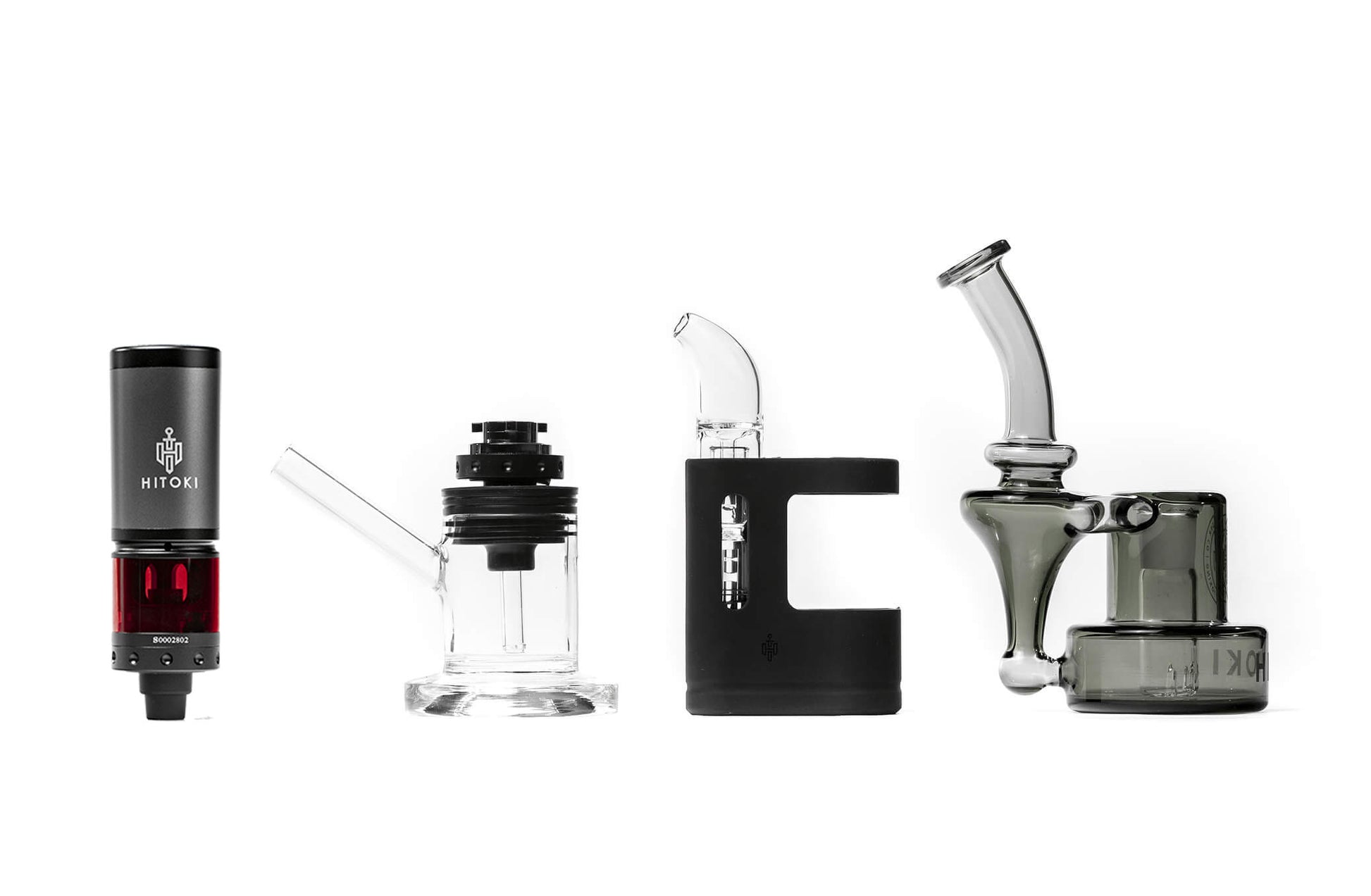 Saber Pro Kit
Sale price
$518.97
Regular price
Estimated delivery:

Dec 05 - Dec 09

Free US shipping on all orders over $99
It's time to go PRO! Get this bundle and you get the new Saber Recyler for FREE.
The recycler will be shipped by early December
. This is a limited time offer!
1x Saber
1x Bubbler (Combo Pack Only)
1x Ceramic loading chamber
1x Poker
1x USB Type-C Charging cable
1x Instruction Manual
Check out with Sezzle and split your entire order into 4 interest-free payments over 6 weeks. Just select Sezzle at checkout!
What is this used with? 
The Saber is meant to be used with smokeable dry herbs.
Is this a dry herb vaporizer?
The Saber is not a dry herb vaporizer. It is a modular smoking device that uses a laser to combust your dry herb and can be attached to a waterpipe
Can you use it with oils? 
You can infuse your flower with oils on our highest setting.
How does this compare to my desktop vaporizer for flower?
The Sabers smoking experience gives you the best of both vaporization and combustion. Vaporizing flower is known for its smooth and tasty draws while combustion tends to have a more intense effect. Hitoki laser smoking devices give you both the flavorful smooth draws and the more elevated experience. 
Can I take this piece on the go?
The Saber battery and size makes it portable and delivers smooth clean draws but is not a dry vaporizer.
Is the Saber good for micro dosing? 
Yes, you can load as little as a .2-.3 of material.
How do I clean it? 
The Saber is easy to clean. Just soak the bottom with alcohol and rinse with water to push out debris. Use a Q-tip to clean the laser lens after every 2-3 sessions. 
Where is Hitoki Based? 
Hitoki is based in the USA and products are designed in Atlanta.

Bundle & Save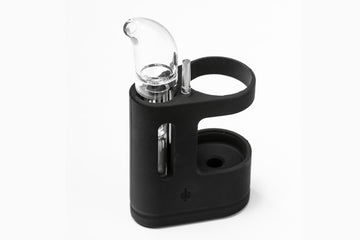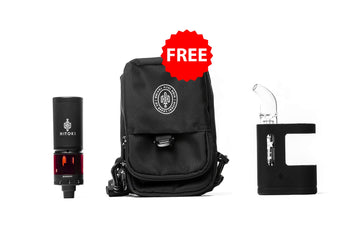 Saber Portable Bundle
Sale price
$359.99
Regular price
The Portable Attachment accessory is great for on the go sessions! Try this bundle today!
Buy It Now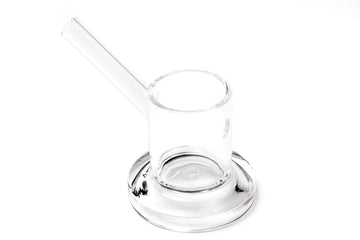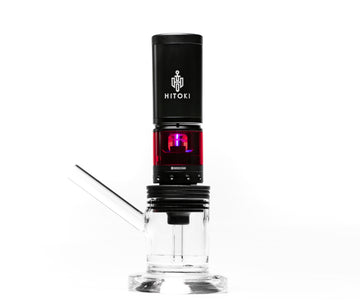 Saber Bubbler Bundle
Sale price
$339.99
Regular price
$359.99
The Saber Bubbler makes it easy to view the laser and has a removable silicon top for easy cleaning.
Buy It Now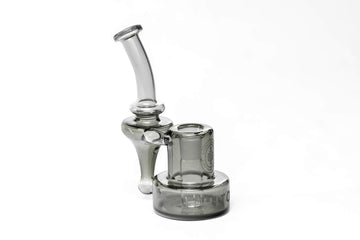 Saber Pro Kit
Sale price
$518.97
Regular price
It's time to go PRO! Get this bundle and you get a FREE recycler($99 value)!
Shop now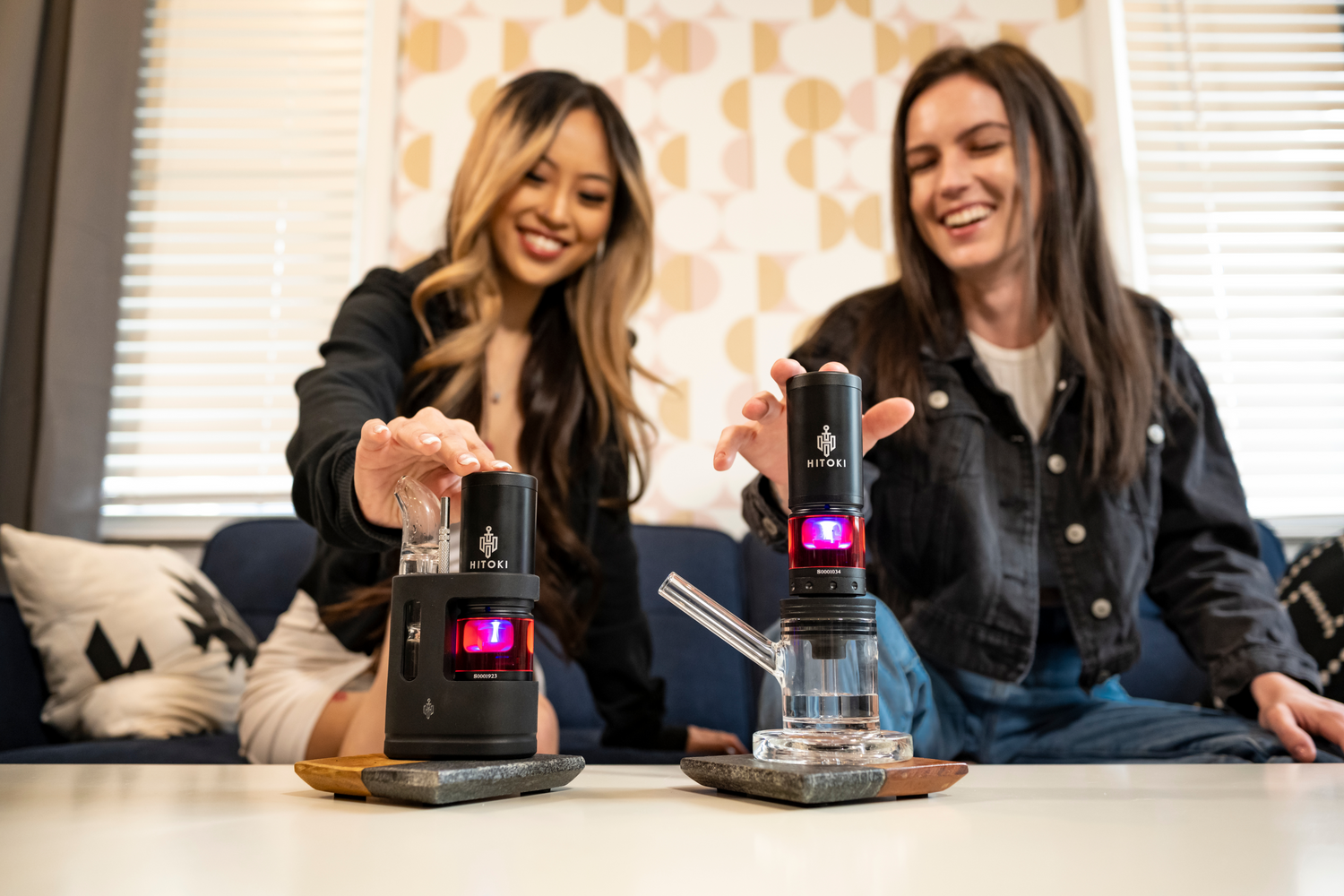 World's First Modular Laser
Elevate your glass game with a laser upgrade. Your taste buds and lungs will thank you.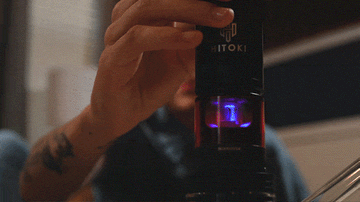 QUALITY SESSIONS
The laser Saber experience
In a place not so far far away the next evolution of consumption essentials has arrived with the Saber from Hitoki. You won't find a cleaner or tastier consumption method than with Hitoki's patent pending laser system.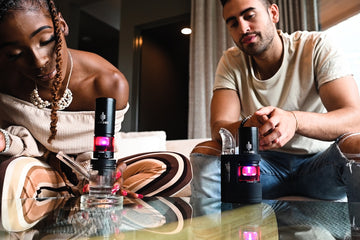 DURABLE & DISCREET
Powerfully Compact
The Saber's compact size still packs plenty when it comes to battery power.

Uses per charge: 60
Charge time: 1 Hour
Charger type: USB C
Battery level indicator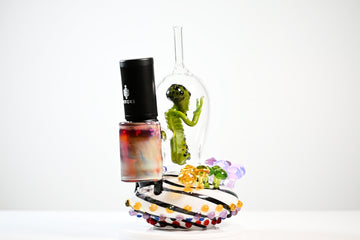 EASY TO CLEAN
Modular design to fit your form and function
The Saber's modular design makes it easy to attach to the Hitoki Bubbler or upgrade your favorite 14mm or 18mm glass waterpipe with lasers and elevate your experience.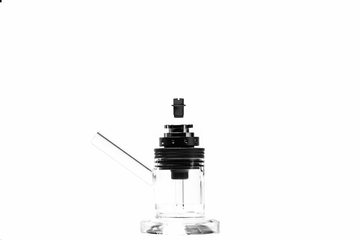 Ready to go in 3 easy steps
Load. Lock. Light.
Load the loading chamber, lock the interlocks and, light the laser.
Attachment Comparison
We've got a solution for everyone. Compare our attachments to find what's right for you.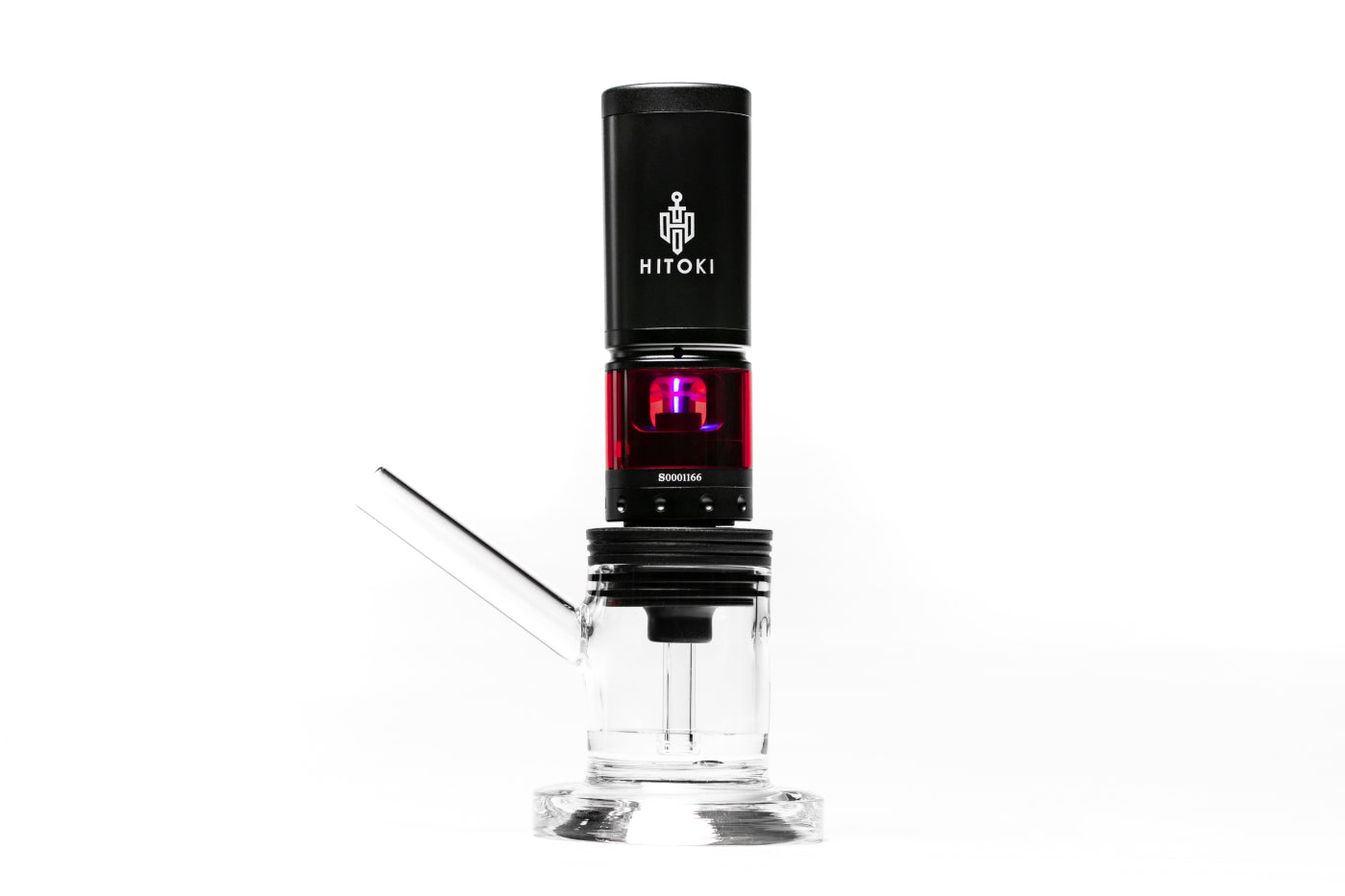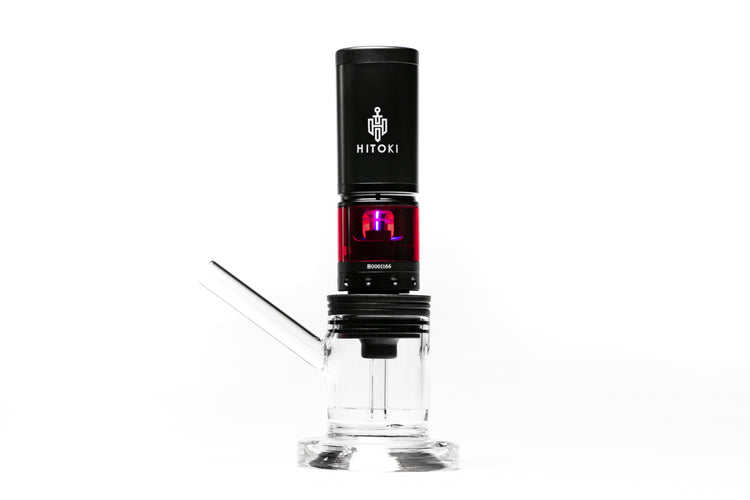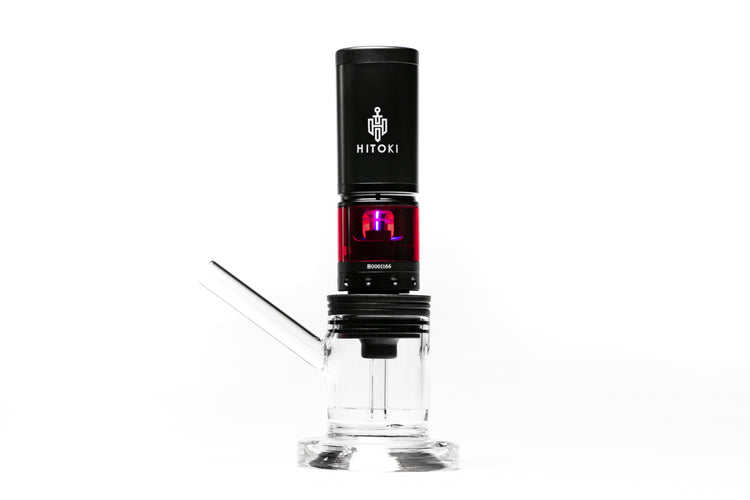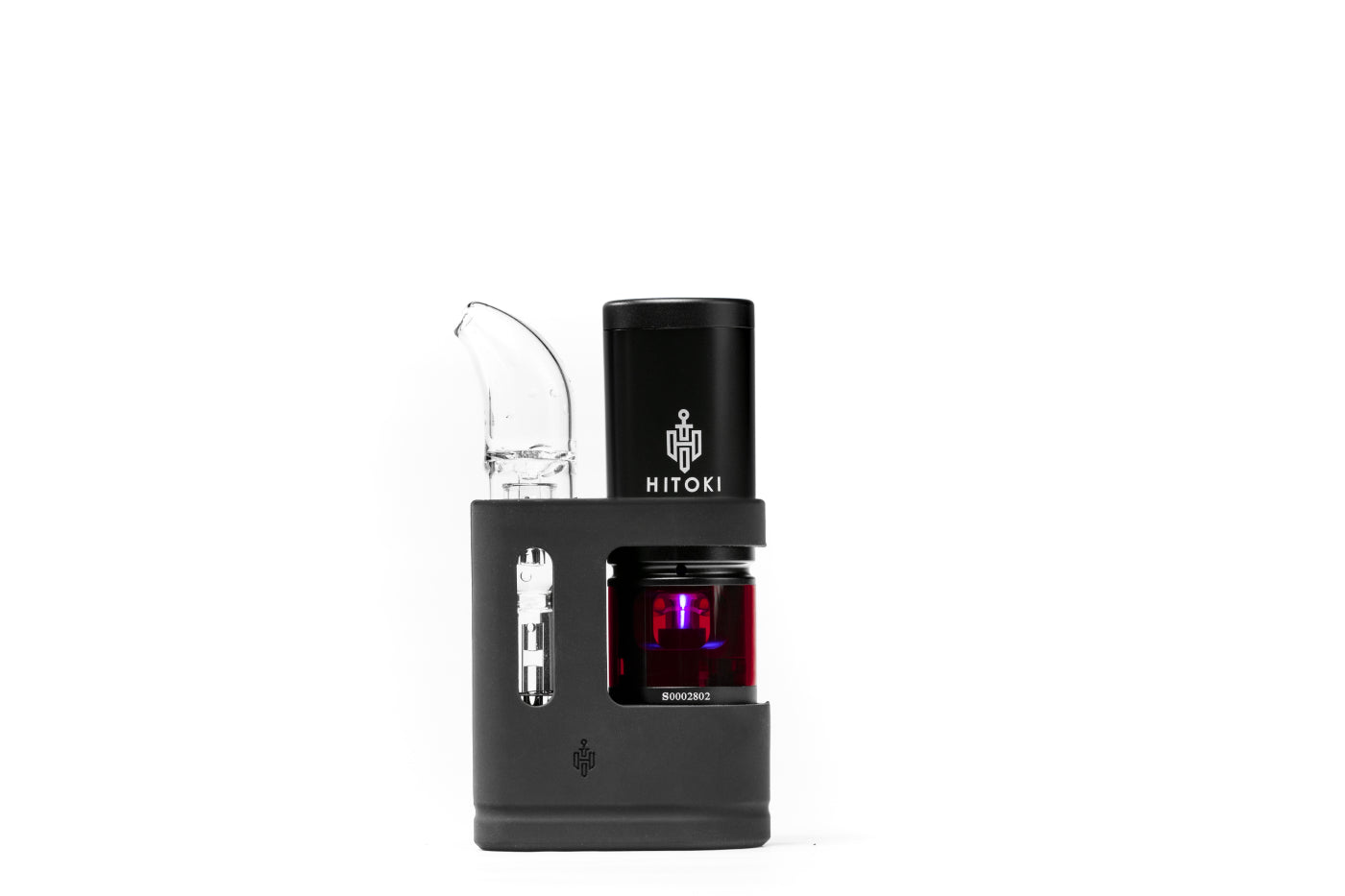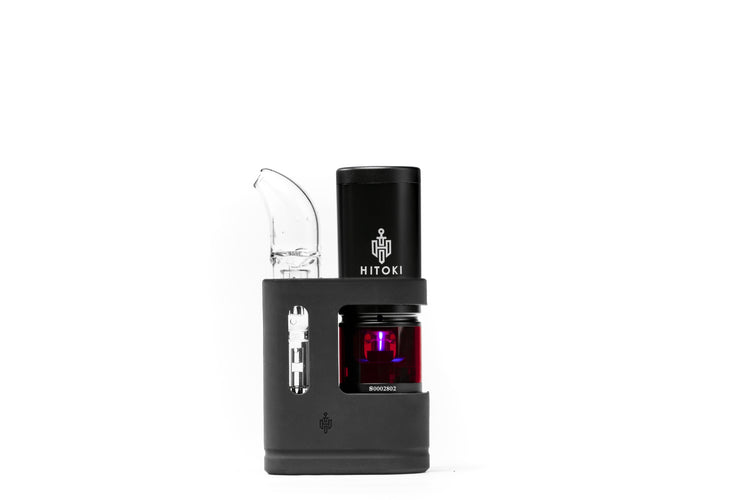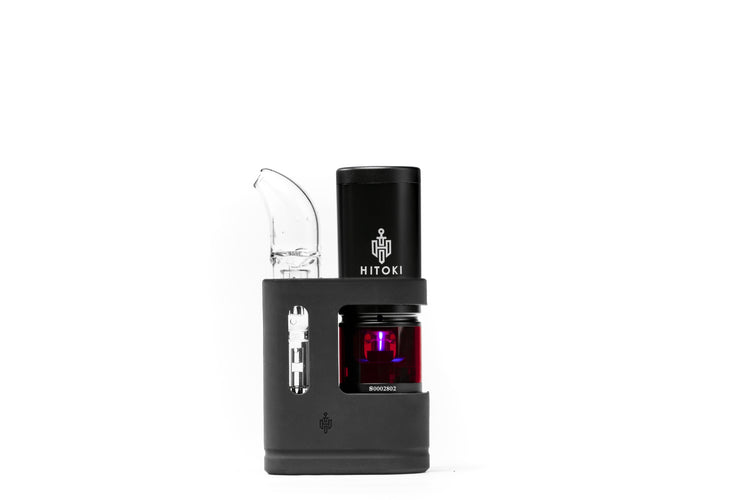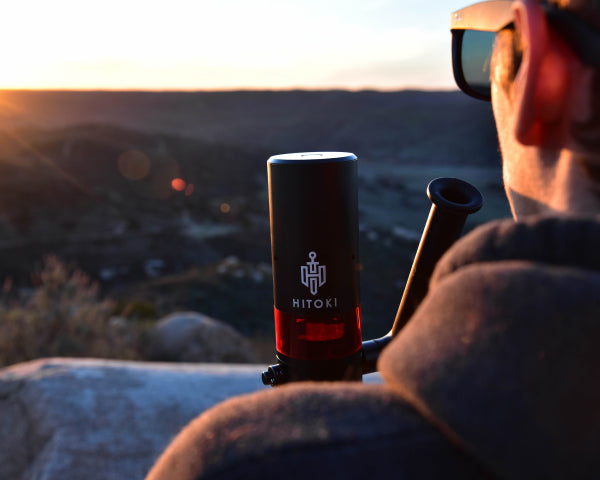 The cleanest and most flavorful experience
AT HITOKI, WE CHOOSE TO GO HIGH
Eliminate butane fume chemicals and elevate your smoking experience using laser combustion technology.