Skip to product information
The Trident Laser
Sale price
$349.99
Regular price
$349.99
Estimated delivery:

Oct 07 - Oct 11

Free shipping on all orders over $99
By combining a classic ritual with modern tech, Hitoki proudly introduces the first clean laser combustion smoking device. The Trident's patent-pending laser system was designed for the ultimate smoking experience that features a modern minimalist design that is meant to be displayed. Elevate your sessions with lasers for a uniquely satisfying experience as you view the Tridents laser beam in action. After using the Trident's laser system, you will feel like you're already on Mars.
1x Trident Laser Device
1x USB-C charging cable
1x High output adaptor
1x Loading chamber
1x Silicone hookah hose
1x Hose connecter
1x Metal compressor
Check out with Sezzle and split your entire order into 4 interest-free payments over 6 weeks. Just select Sezzle at checkout!
How do I power the Trident on/off?
Five clicks to turn the device on/off.
Press the power button located at the top of the device.
How long can my Hitoki perform on a full charge?
Over 280 laser ignitions on a single charge.
Can concentrates be used in the Trident?
The Trident is designed for loose-leaf material, but the flower can be infused with oils on the highest temperature setting (blue).
Comes with Trident, silicone mouthpiece, free carry case & free 3 pack loading chambers.
View full details
"The newly unveiled Trident represents the pinnacle of Hitoki's dedication to innovation"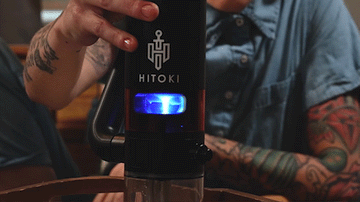 Smooth Hits
Delivers the best flavor quality
Hitoki laser system offers the best tasting and smoothest smoking experience by utilizing lasers to ignite your flower. Say goodbye to butane lighter fumes that take away the flavors of your terps and makes for a harsher inhale.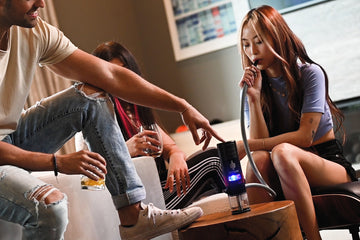 Multiple Styles
The best of both worlds
The Trident has two styles of attachments. The hookah style hose makes it easy to share with group sessions while the adjustable mouthpiece is more compact with a water pipe style vibes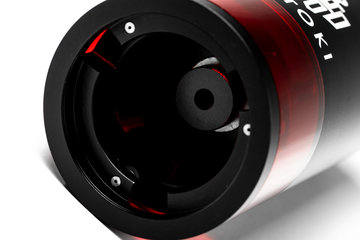 Laser Ignition
Industry leading power
Forget having to charge daily or even weekly. The Trident features fast USB-C charging and has a powerful battery that will hold over 280 laser ignitions on a single charge.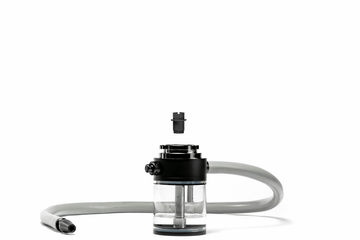 Ready to go in 3 easy steps
Load. Lock. Light.
Load the loading chamber, lock the interlocks and light the laser.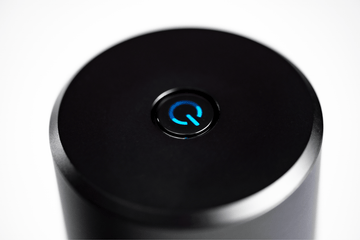 Easy To Use
Single Button Ignition
The Trident's elegant design features a one button function with LED feedback that makes it user friendly offering three power levels indicated by color.
Low (Red) is for dry blends.
Medium (Green) for denser blends.
High (Blue) for blends infused with oils. 
Attachment Comparison
We've got a solution for everyone. Compare our attachments to find what's right for you.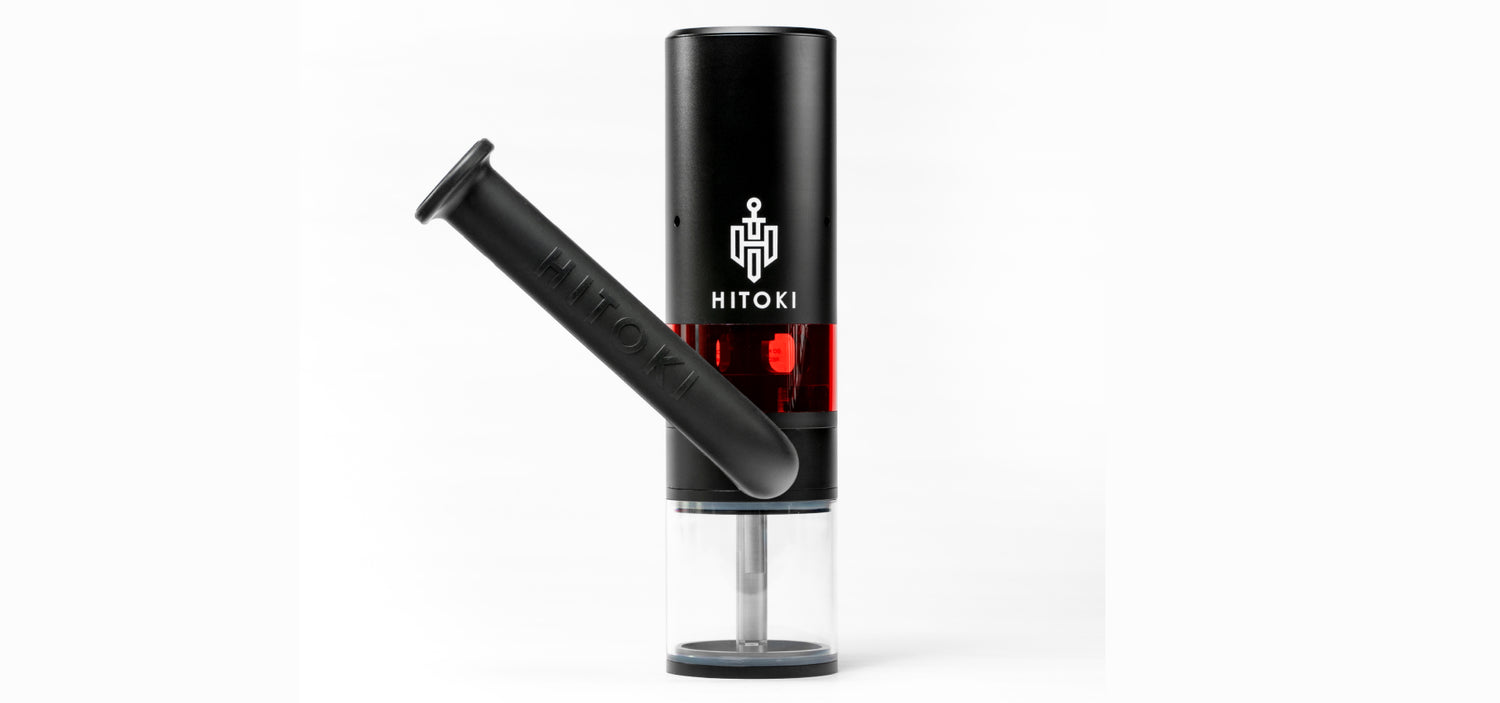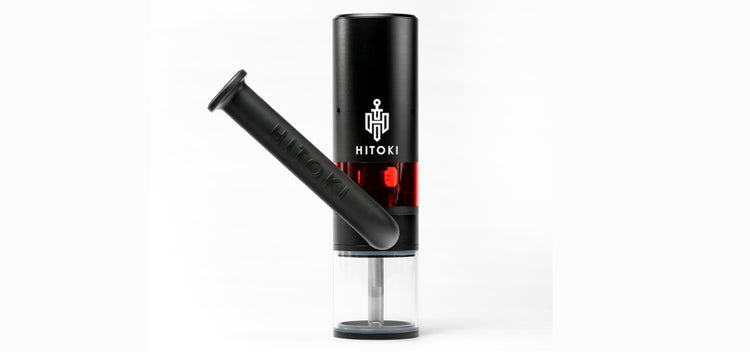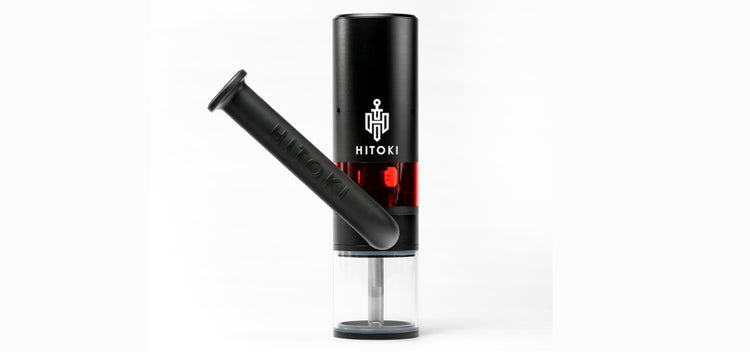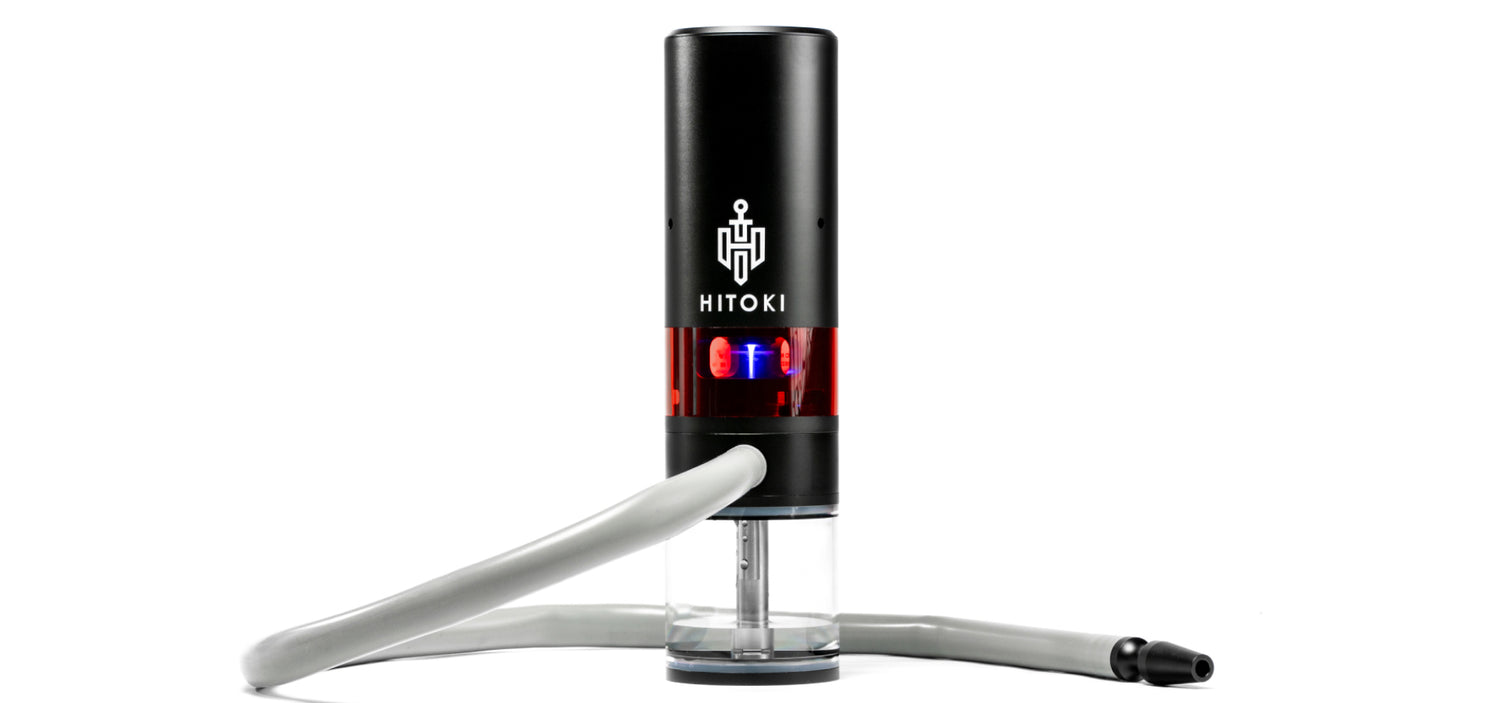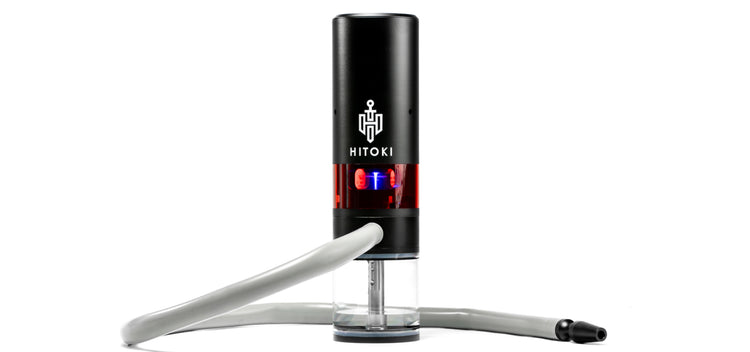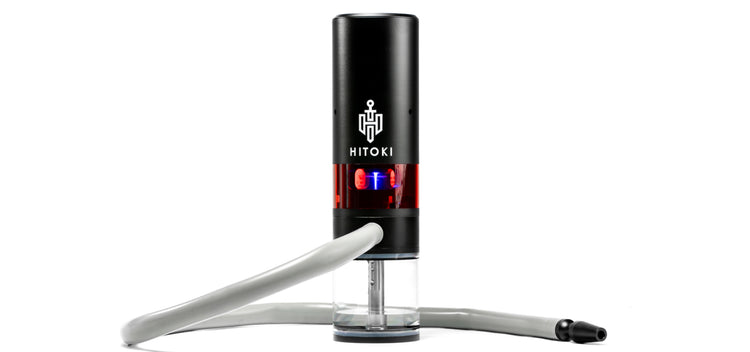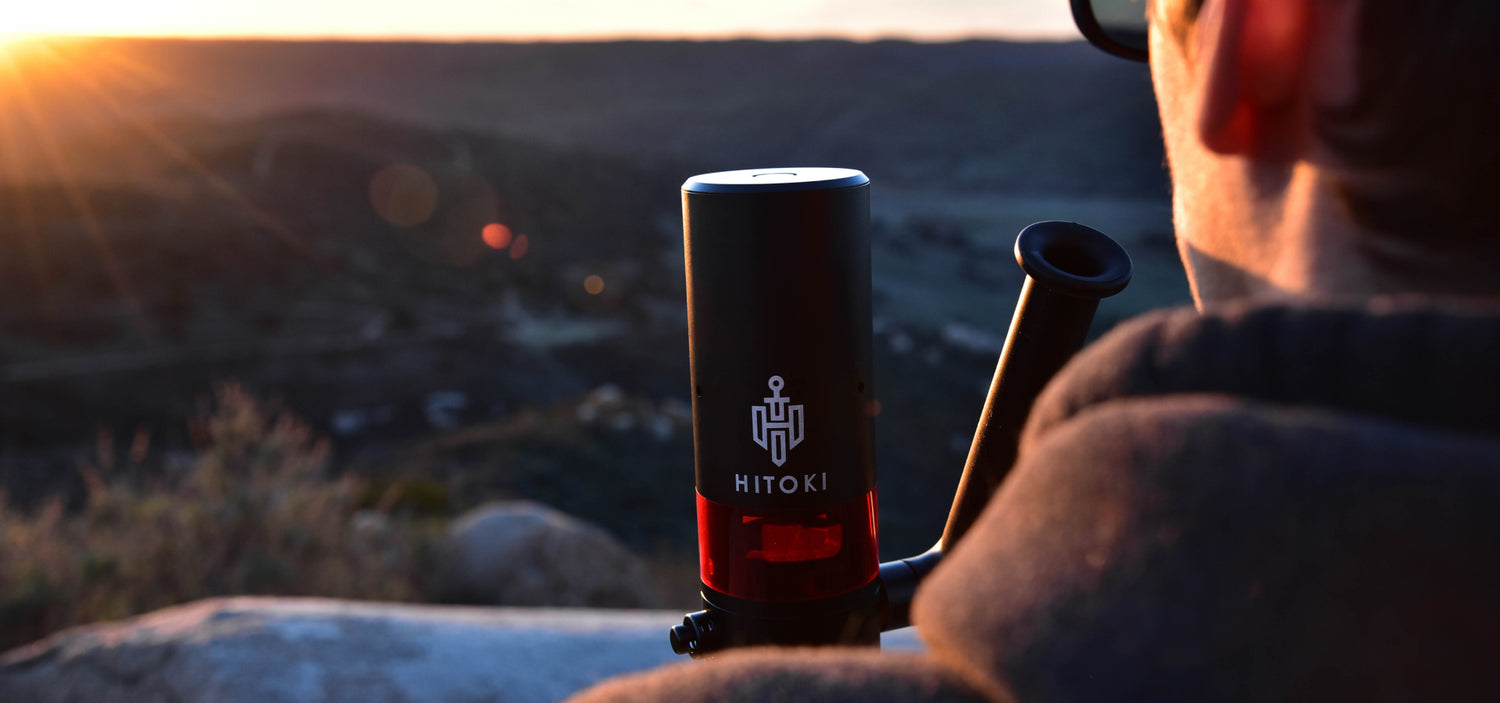 THE CLEANEST AND MOST FLAVORFUL EXPERIENCE
AT HITOKI, WE CHOOSE TO GO HIGH
Eliminate butane fume chemicals and elevate your smoking experience using laser combustion technology.